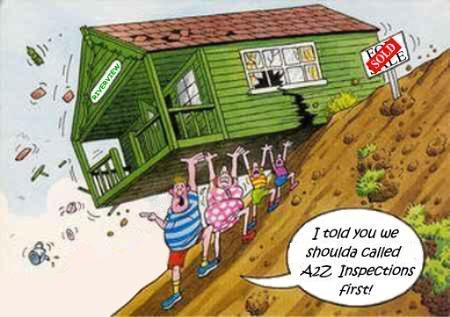 Buying a home is one of the most important purchases you will make in your lifetime, so you should be sure that the home you want to buy is in good condition. A home inspection is an evaluation of a home's condition by a trained expert. It should be clearly understood that a home inspection is not to be confused with an appraisal, a building code inspection, a guarantee of any kind, and/or an insurance policy on the condition of the property.
What does your inspection cover?
The inspector should ensure that the inspection and report will meet all applicable requirements in your state and will comply with a well-recognized standard of practice and code of ethics.
How long have you been practicing in the home inspection profession and how many inspections have you completed?
The inspector should be able to provide his or her history in the profession and perhaps even a few names as referrals.
Are you specifically experienced in residential inspection?
Related experience in construction or engineering is helpful, but is no substitute for training and experience in the unique discipline of home inspection.
How long will the inspection take?
The average on-site inspection time for a single inspector is two to three hours for a typical single family house; anything significantly less may not be enough time to perform a thorough inspection.
How much will it cost?
Costs vary dramatically, depending on the region, size and age of the house, scope of services and other factors. A typical range might be $300-$500, but consider the value of the home inspection in terms of the investment being made.
What type of inspection report do you provide and how long will it take to
receive the report?
Ask to see samples and determine whether or not you can understand the inspector's reporting style and if the time parameters fulfill your needs.
www.darratheagent.com