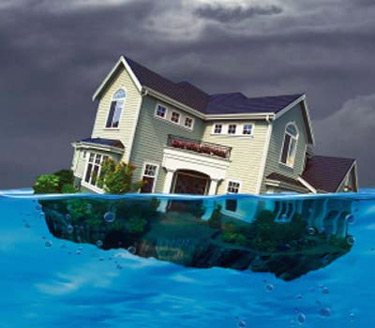 When families are tapped out financially and faced with the uncertainty of not knowing how much longer they'll be able to stay in their home, the prospect of planning or having a positive outlook on the future seems out of the question. If you feel like shifting economic winds have not been in your favor lately, you are in good company. More than 6 million homeowners nationwide are in some stage of foreclosure.
If this is the case with you or someone you care about, you are all too aware of the stress and uncertainty that accompanies notices of default, unwanted phone calls and offers of help that turn out to be no help at all.
The fact is; the last thing your bank wants is to foreclose on your home. Banks are willing to negotiate and you need someone on your side that is adept at negotiating with banks.
Many financially strapped homeowners feel frozen in action and it's no wonder, but here's the most important point that you need to know:
Even though millions of homes have been lost to foreclosure, you and those you care about absolutely do not need to add to that statistic. More help is available now than ever before.
As a real estate professional that has earned the Certified Distressed Property Expert (CDPE) designation, I am adept at navigating among the full range of solutions for helping financially distressed homeowners to make a fresh start.
If you, or someone you care about is looking to get out from under the cloud of unmanageable mortgage contact us today for a FREE confidential consultation! 702-738-2332 or darratheagent@gmail.com Times are tough right now, but that dosn't mean you should give up & give into foreclosure. For your family. For your future. Talk to me today about your options.
"Of all the things I have been through in my life, having my home in foreclosure was for some reason one of the most frightening.
--Former Distressed Homeowner
Alternatives to Foreclosure
So, your house is in foreclosure. Now what? Try to look at the situation without attaching your emotions. If viewing the situation from a strictly business viewpoint, you can more successfully analyze which option might best suit your needs and desires and move you towards resolving your financial difficulty. One very important thing to remember: Time is of the essence, so take serious thought of your situation, but take quick action in order to allow yourself enough time to complete the chosen process.
9 Options When Facing Foreclosure
· Do nothing
· Payoff/Refinance
· Reinstatement
· Loan Modification
· Forbearance
· Partial Claims
· Deed in Lieu of Foreclosure
· Bankruptcy
- Sale